Nelson Mandela
Please Click On The Picture Link Below For More Information: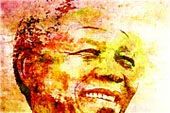 Please Click On The Picture Links Above For More Information:
Mike (Michael) Grubb is an American artist who paints in various Mediums and styles of art. Mike is internationally recognized and has sold his artwork throughout North & South America, Europe, Africa, Asia, Australia, and various other regions. Mike has been featured in magazines, the world news, websites, news articles, gallery, and many other types of press. Mike is a licensed artist and his artwork is sold on various products. Mike, unlike many other artists, paints in various styles and mediums consisting of: Acrylic, Watercolor, Pencil, Charcoal, Digital, photography, and Mixed Media. His styles vary from modern, contemporary, impressionism, realism, abstract, pop art, whimsical, urban grunge, and other styles. His goal is to inspire people through his art and in return help others find something meaningful in each original piece. To learn more, visit Mike on the web and join his mailing list.
ALL RIGHTS RESERVED, COPYRIGHT PROTECTED
BUYING FROM ME:
Customers interested in custom artwork, please e-mail Mike.