"For To Be Free Is Not Merely To Cast Off One's Chains…" – Nelson Mandela

Upon his release he sought reconciliation, not revenge. That may be what inspires me the most about Nelson Mandela.

For to be free is not merely to cast off one's chains, but to live in a way that respects and enhances the freedom of others. - Nelson Mandela

Please Click On The Picture Link Below For More Information:


About Katarina:
Born in Sweden, Kat Thorsen was mainly raised in British Columbia, Canada. After receiving a Bachelor of Science in 1984, Kat pursued studies in fine arts, psychology, special education, behavioral evidence analysis and restorative justice. She raised two children while pursuing her visual art career and her professional development. Since 2005, Kat has worked as therapeutic art facilitator and support worker for Circles of Support and Accountability (community support for high risk sex offenders), Burnaby Youth Custody Centre, Keith Lynn Alternative Secondary School and Intersections Media Opportunities for Youth Society on Vancouver's Downtown Eastside. Kat's own artwork (drawing, painting, street art, journaling and crafting) can be found in private collections and on the streets of North America and Europe. Her popular interactive art encourages participants to become part of the creative process. Kat published her first book, Drawn Together- Maintaining Connections and Navigating Life's Challenges with Art in 2013. Her next book is a true crime analysis and graphic novel based on her research into a historical Vancouver murder mystery. Passionate about the therapeutic power of art and its ability to build connections, Kat is now pursuing this passion fulltime in her new position as art director and in-house artist of @bypoststreet.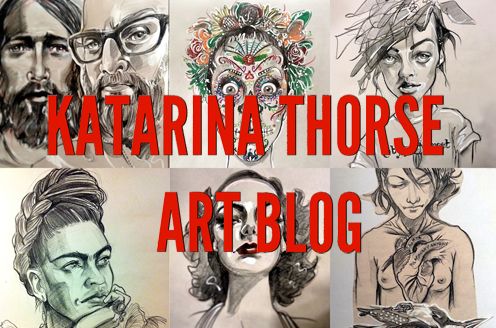 Born
Sweden
Lives In
Canada